Geo-philosophy for a sustainable society: a symposium on Torsten Hägerstrand's ideas on landscape
EVENEMANG
Datum:
11 oktober 2016 09:00
-
11 oktober 2016 18:00
Plats:
Nordenskiöldsalen, Geovetenskapens hus, Frescati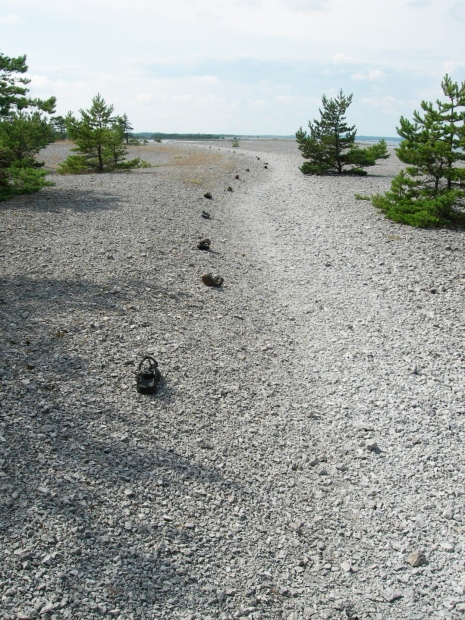 The 11th of October 2016 marks a century since the Swedish geographer Torsten Hägerstrand was born. Hägerstrand is one of the most celebrated Nordic social scientists of the 20th century and he has greatly influenced the development of a broad range of research areas.
While his importance for "the quantitative turn" in human geography is generally acknowledged, his role as a geo-philosopher and landscape scholar has largely been disregarded internationally, partly due to the fact that some key publications are still only available in Swedish.
Crucial importance in landscape studies
As a strong advocate of interdisciplinary research, Hägerstrand brought forward the landscape as an integrative concept. His focus on landscape and place in the 1990s and 2000s was also an attempt to draw attention to the often taken for granted materiality of the inhabited world, its implications for an ecological understanding of our everyday environment, and for a sustainable development. These ideas have been of crucial importance in Swedish landscape studies during the recent 20 years, but still they have not been the central theme of an interdisciplinary symposium.
Therefore, an international symposium to commemorate Torsten Hägerstrand's work will be held on his 100th birthday with a particular focus on his importance as a geo-philosopher in general, and as a landscape scholar in particular. The aim is to address how his ideas can contribute to future research and the development towards a sustainable society. Inspired by the research of Hägerstrand, we aim for an interdisciplinary, philosophical, innovative, and playful symposium.
The event will be open for the public and is free of charge.
The full programme:
Geo-philosophy for a sustainable society: a symposium on Torsten Hägerstrand's ideas on landscape
Speakers:
Stefan Anderberg, Linköping University
Jesper Brandt, Roskilde University
Helen Couclelis, University of California, Santa Barbara
Thomas Germundsson, Lund University
Alan Lantham, University College London
Carl Johan Sanglert, Lund University
Tim Schwanen, University of Oxford
Sverker Sörlin, Royal Institute of Technology, KTH
The Royal Swedish Academy of Letters, History and Antiquities is the main sponsor for the symposium.
Organisers:
Stefan Anderberg, Department of Management and Engineering / Environmental Technology and Management, Linköping University.
Mattias Qviström, Department of Landscape Architecture, Planning and Management, Swedish University of Agricultural Sciences.
Anders Wästfelt, Department of Human Geography, Stockholm University.
Senast uppdaterad: 6 oktober 2016
Webbredaktör: Anders Rickegård
Sidansvarig: Kulturgeografiska institutionen