How polarized is Sweden? New research project on segregation, neighboorhoods and life courses
Are we living close to people who not only think like us but also have the same life history? By looking at people's whole life course, a team of geographers, sociologists, political scientists and demographers now want to get a more nuanced picture of neighbourhood segregation and how it affects us.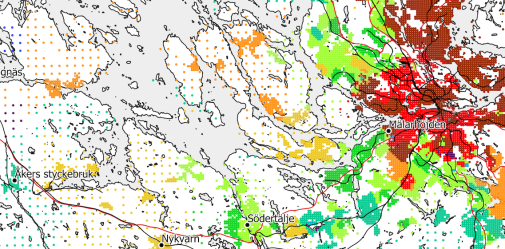 "Can we, by looking at a person's life course, learn more about how individuals look at their life? Does our life course trajectory to some extent reveal the ideas that we have about what life is and should be? A group of 25-year-olds with the same kind of jobs, the same education and the same salary can still have very different ideas about where they are heading in life," says Bo Malmberg.
He is professor at the Department of Human Geography and leader of a new multidisciplinary project 'The Neighbourhood Revisited', that involves several departments at Stockholm University and other universities.
There is a long history of social scientists researching segregation, how individuals get sorted geographically, and why we tend to live together with people who are similar to ourselves in different ways.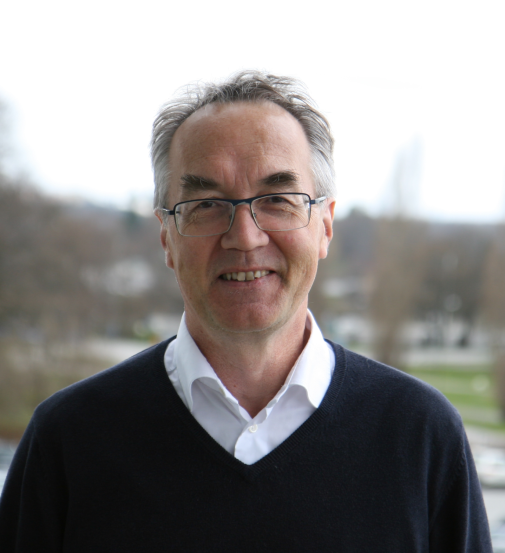 When doing this, researchers usually perform a cross-sectional analysis of characteristics, such as income or education in a given year, or factors that are fixed over time like ethnicity. In this project they want to find different ways of describing spatial polarisation in the Swedish society.
"Instead of looking at individuals characteristics at a certain time and then comparing them to another point, we will now try to classify individuals according to their life course trajectories, which paths we follow in life, and then see if people that follow the same kind of trajectory are living in the same kind places," says Bo Malmberg.
To combine qualitative methods, such as place-based interviews, with quantitative research using the gold mine of Swedish register data, the researchers now want to create a deeper understanding of how people's attitudes can be shaped in neighbourhoods and the effect of our neighbours on our life trajectories.

Describes life experiences of Swedish citizens

At the moment, Juta Kawalerowicz from the Department of Human Geography, is working on the classification of the neighbourhoods by the composition of residents in 2016, which marks the end of the measurement period. This will help the team to decide which areas of Sweden to focus on. She is also identifying life course trajectories of individuals living in Sweden today. The register data that is used goes back to 1990 and includes nearly 15 million individuals, and the size of the dataset is challenging.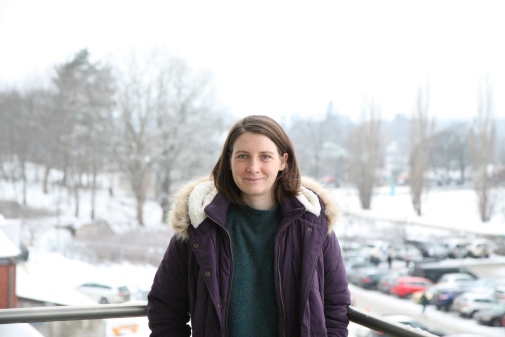 "For every person in Sweden we want to put some sort of name, what is your life trajectory, and how do we describe your life experiences. Then we can see if people who have similar life trajectories, tend to be living in the same types of areas. And, crucially, whether the tendency to cluster with people with similar life experiences has increased overtime. The analysis that we want to do has not really been done at this large datasets before, so we first have to test what methods are applicable to this types of data" says Juta Kawalerowicz.
Capture peoples feeling about their neighbourhood

The next step is surveys and in-depth interviews. Danielle Drozdzewski, Associate Professor in Human Geography, leads the qualitative part of the project, in which researchers seek to understand people's attitudes and views, and their influence on life trajectories.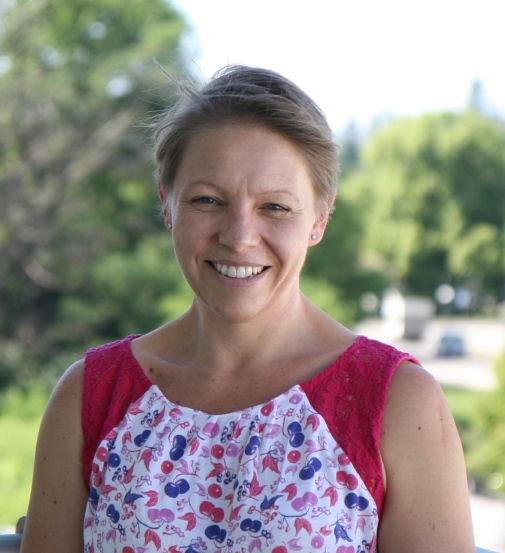 "Following the survey, we want to hear how they are talking about their neighbourhood by actually seeing the neighbourhood together with them. So, we will be doing both focus group interviews and walking interviews with video, so that we can capture what we are seeing, in the survey data, and from the participants' perspectives, says Danielle Drozdzewski.
For her it's important to capture peoples' feelings about their neighbourhood and be able to study the questions that aren't answered by the existing data sets.
"Some things we can only guess from the register data, but we cannot really make a very good guess if we do not ask them as well. This is also an important part of the project that links it to the places that we describe through data in the other parts, and the surveys", says Danielle Drozdzewski.
"Increasingly surrounded by the same voices – living in bubbles"

The fact that both people and neighbourhoods change over time is one of the key issues of this project, according to Ben Wilson, researcher at the Stockholm University Demography Unit (SUDA).
"We aim to link together the study of life course trajectories and neighbourhood trajectories in a way that is much more nuanced, both in terms of the depth of the thinking that we are doing theoretically, but also with respect to our use of data and methods," says Ben Wilson.
The development of urbanisation, where some rural areas are left behind, as well as de-industrialisation and gentrification are questions that lay at the heart of the project. Another key issue relates to our use of the internet and social media.
"There is a lot of concern that people only are being exposed to the attitudes, values and worldviews of people who are similar to themselves. There are theories suggesting that we are increasingly surrounded by the same voices, that we are living in a bubble or an echo chamber, so to speak," says Ben Wilson.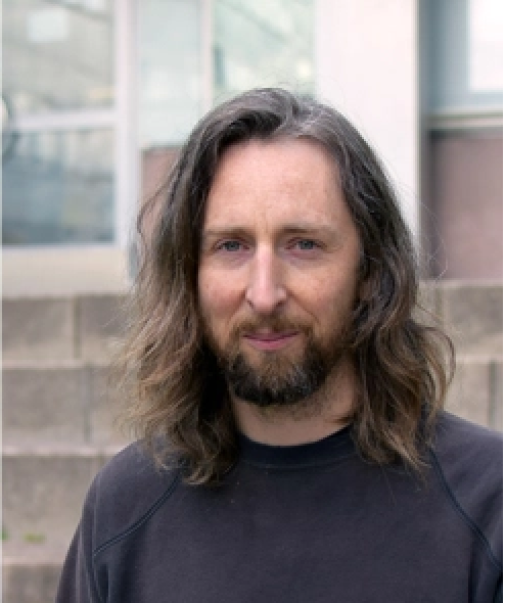 By taking a longitudinal view of this segregation the projects will investigate and not only examine where people are now, but across their whole life, especially at the time of important events in their life, for example when people become parents.
"Maybe then we will see segregation according to whether people become parents early in life, or later in life, or not at all. We can examine multiple domains of people's lives, taking a holistic view of their life course, and then using this information to understand the composition and role of the neighbourhood," says Ben Wilson.
New geographical patterns for voting and sympathies

The origin of the project also arises from recent wider political changes, where support for Donald Trump, Brexit, and the Sweden Democrats has shown a clear geographical polarisation. There are socio-economic patterns regarding how people are voting and who they sympathise with, but how does this relate to peoples' life course trajectories, the researchers now ask.
"Previously we thought about society as divided into different classes who had different views. But if we look at the voting patterns in recent decades, there are very clear boundaries. The greatest distinction today is between big cities and rural areas", says Bo Malmberg.
It's from that assumption the project has gotten its subtitle: 'Spatial polarisation and social cohesion in contemporary Sweden'.
Read more about the project here: The Neighbourhood Revisited: Spatial polarization and social cohesion in contemporary Sweden

In the projects there are researchers from several departments at the Stockholm University and other universities. Read more about the results from the projects and the researchers at their personal pages:
Researchers from the department of Human Geography at Stockholm University:
Eva Andersson, Professor
Karen Haandrikman, Associate Professor
Thomas Wimark, researcher
Natasha Webster, researcher
Louisa Vogiazides, doctoral student
Ida Borg, researcher
Marianne Abramsson, Associate Professor
Bo Malmberg, Professor
Danielle Drozdzewski, Associate Professor
Juta Kawalerowicz, researcher
Demography Unit at Stockholm University:
Gunnar Andersson, Professor
Gerda Neyer, Associate Professor
Eleonora Mussino, Associate Professor
Maria Brandén, researcher
Caroline Uggla, researcher
Helen Eriksson, researcher
Ben Wilson, researcher
Department of Sociology at Stockholm University:
Hernan Mondani, researcher
Department of Political Science at Linné University:
Per Strömblad, Associate Professor
Department of Human Geography at Lunds University:
Thomas Niedomysl, Associate Professor