Venue
NGM 2017 will be organized June 18th–21st 2017. The conference will take place at the Stockholm University main campus, Frescati. The campus is situated within the Royal National City Park at northern Djurgården in the City of Stockholm, Sweden.
Stockholm University
City of Stockholm
Stockholm – the official visitor's guide
Sweden
Travel to Stockholm
From Stockholm airports
The main airport is Stockholm Arlanda Airport. The airport is linked to the Stockholm city centre by airport coaches (approximately every 10 minutes, 45 minutes travel to the coach terminal at the Stockholm main railway station), regular commuter train service (every 30 minutes, 38 minutes travel), and a high speed train service (every 10-20 minutes, 20 minutes travel). The smaller airports in the region with regular passenger traffic are Bromma (20 minutes by airport coach and about 25 minutes by bus and commuter train or bus and underground to the Stockholm main railway station), Skavsta (80 minutes by airport coach) and Västerås (80 minutes by airport coach).
Stockholm Arlanda Airport
Stockholm Bromma Airport
Stockholm Skavsta Airport
Stockholm Västerås Airport
Please note (1): If you will travel by SL public transport during your stay in Stockholm it is probably most convent to buy a SL travel card for 72 hours or 7 days. Travel cards are available at SL travel information centers (including one at the Stockholm main railway station, "Stockholms centralstation") and agents (including "Pressbyrån" convenience store at Arlanda Airport). There is a supplement fee for travel by commuter train to and from Arlanda Airport. The "Arlanda Express" high speed train service and the "Flygbussarna" airport coaches are not parts of the SL network and separate tickets are required.
Please note (2): Taxi fares in Sweden aren't regulated, which means that prices can vary significantly between companies. With this in mind; some well-known firms are Taxi Stockholm, Taxi 020 and Taxi Kurir.
By car, coach, ferry and rail
Stockholm is accessible. There are rail links, access to major road networks and ferry lines.
Travel to Stockholm (Stockholm Visitors Board)
Getting to the Frescati campus
By metro
The red metro line (number 14) from "Fruängen", passing "T-Centralen", bound for "Mörby centrum", will take you to the station "Universitetet". It is an eight-minute journey from T-Centralen, the underground station adjacent to the Stockholm main railway station.
By train
"Roslagsbanan" suburban train from "Östra station", the Stockholm eastern station (or some other stop), will take you to the halt "Universitetet".
By bus
The closest bus stop is "Universitet Norra" (at the underground station). The bus routes are: 50 (from a number of stops including Moa Martinssons torg at Hornsberg in the western part of Kungsholmen, Fridhemsplan (underground), Stadshuset (the Stockholm City Hall), Centralen (the main railway station and underground hub) Norra Bantorget, Odenplan (underground), Stadsbiblioteket (the main Stockholm public library), Roslagstull och Stora Lappkärrsberget), 540 (Tensta (underground) and Ulriksdals station (commuter train)), 608 (Vallentuna and Arninge), 670 (Vaxholm) and 676 (Norrtälje).
By bike or foot
There are a number of bike and walk paths; for example alongside the Brunnsviken (bay), along the Roslagsvägen (road) or through the Lill-Jans skogen (wood/park).
By coach
Recommended drop off and pick up point is at the Svante Arrhenius väg (road) next to the parking at the Frescatihallen sports centre just north of the Geo-Science Building.
By taxi
A drop off and pick up point is situated just outside the Geo-Science Building entrance at Svante Arrhenius väg 8 (Stockholm University number 7) and for Aula Magna the street address for taxi is Frescativägen 6 (Stockholm University number 6).
By car
You can drive to the Frescati campus using Roslagsvägen (the road from "Roslagstull" towards "Norrtälje" or the other way around), Frescativägen and Svante Arrhenius väg. The northern exit of Norra länken, the northern link motorway tunnel, is located just south of Frescati. Limited pay and display parking is available close to Svante Arrhenius väg (the road south of the Vegaplatsen garden square at the Swedish Museum of Natural History, nearby Frescatihallen sports centre just north of the Geo-Science Building) and south of the Södra huset, the south block. The pay and display parking south of the Manne Siegbahn buildings is for Stockholm University staff only; you need a staff sticker to park. In Stockholm there is a system of congestion taxes for vehicles passing in and out of the inner city; the campus is situated within this zone.
Travel to Stockholm (at the official guide)
Stockholm Public Transport (SL)
Maps of bike routes: City of Stockholm and Stockholm region
Stockholm University campus maps
Campus Frescati – Google Maps
Venue photos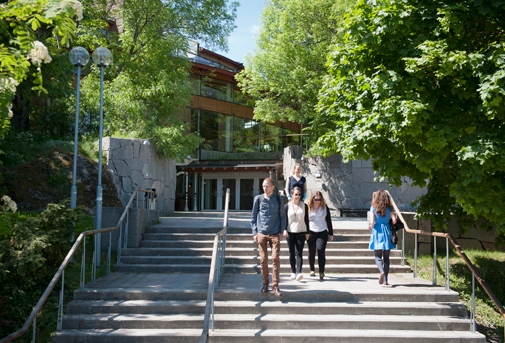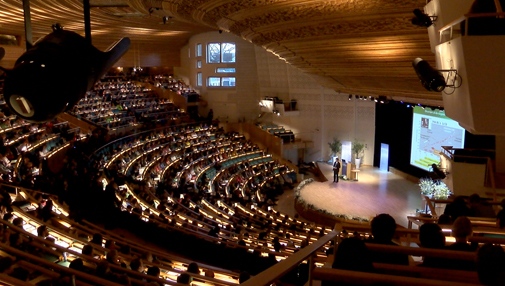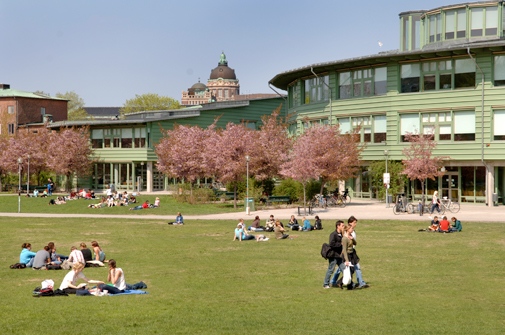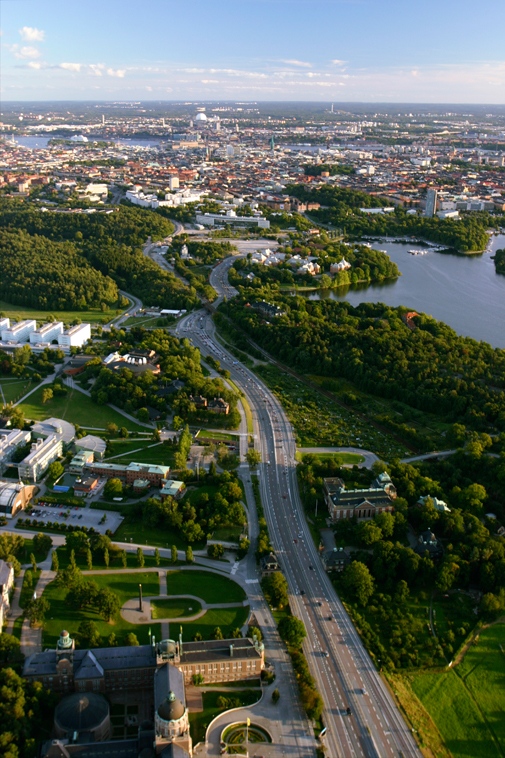 Last updated: May 23, 2017
Page editor: Anders Rickegård
Source: Department of Human Geography