Do you want to study at the Department?
Here you will find information on study options and more. Please contact the study counsellor if you have questions about the courses.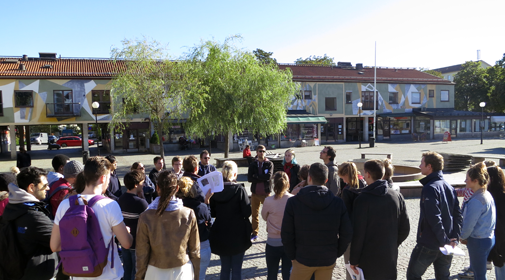 The Department of Human Geography offers courses in three different main fields of study – Human Geography, Urban and Regional Planning, and Geography – and at three different levels – under-graduate, graduate or master and doctoral. You can study separate courses or a programme. Our courses are designed close to research and include applications and field modules.
First Cycle Programmes – Bachelor Level (mainly in Swedish)
Second Cycle Programmes – Master Level (in English)
Third Cycle Programme – Doctoral Level (in English)
Human Geography
Urban and Regional Planning
Geography
Excursions, fieldwork and field courses
Last updated: April 25, 2017
Page editor: Anders Rickegård
Source: Department of Human Geography