On-site education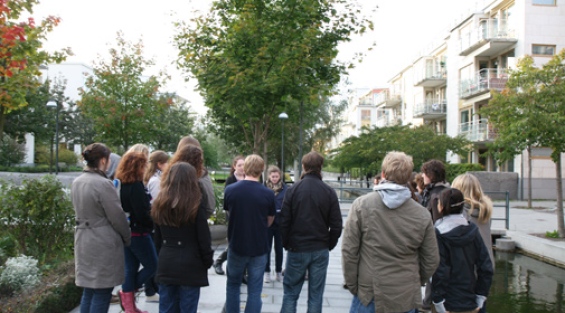 Excursion in Hammarby sjöstad, Stockholm.
Excursions, fieldwork, field courses and other field elements are fundamental components of education in both geography and human geography as well as in urban and regional planning.
The field education aims at offering students the opportunity to apply theoretical knowledge, methods and techniques, get knowledge of current research, meet professionals and the labor market, develop observation skills, practicing both individual work and team work, experience unfamiliar places, make new discoveries, get new impressions, perspectives and ideas.
Almost all courses at the Department of Human Geography contain some sort of field visit. On-site studies of phenomenon and processes can contain parts where the student more passively consumes what the lecturer conveys. Other field parts take in a more active student role and students make their own studies.
Field studies are also an important part of many research projects at the Department.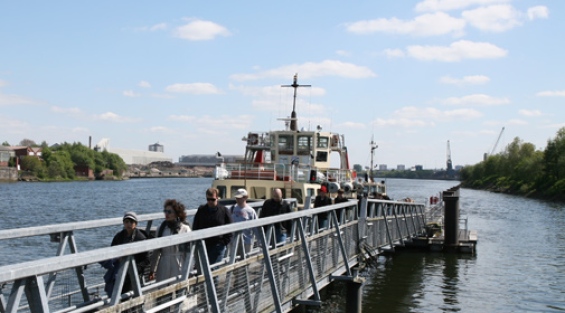 Excursion during field course in Glasgow, Scotland.
Excursions
During short study trips, excursions, a lecturer introduces the student group to a specific topic in a chosen area; e.g. historical landscape geography in the Province of Uppland or urban planning in the City of Stockholm. Excursions primarily occur at the more basic courses. In some courses excursions are prepared by student teams; during the field day the students presenting a place or a space for the group. Excursions are typically by foot and coach.
Courses containing one-day excursions include Human Geography I, 30 credits, Swedish Geography, 7.5 credits, and Urban and Regional Planning I, 30 credits. Excursions can also be parts of field courses.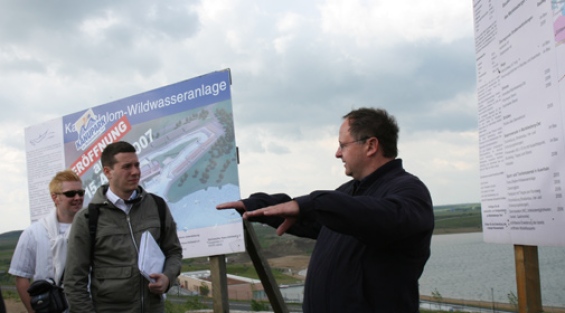 Fieldwork in Leipzig, Saxony.
Fieldwork
Fieldwork usually means collect material for a report or a thesis on your own or in group. Before on site fieldwork in the study area preparation is done through literature search and study, time management, query formulation, methodology and technology considerations, map studies, questionnaire design, booking interviews and more. Analysis of the material collected begins in the fieldwork area and is completed back at the University.
Field course fieldwork provides opportunity for tutoring in the study area during the field period. Many students also conduct more independent fieldwork within the framework of theses projects for bachelors and masters degrees. For those who want to carry out field studies in a developing country, the University has special funds from Sida (the Swedish International Development Cooperation Agency) for so-called Minor Field Studies (MFS).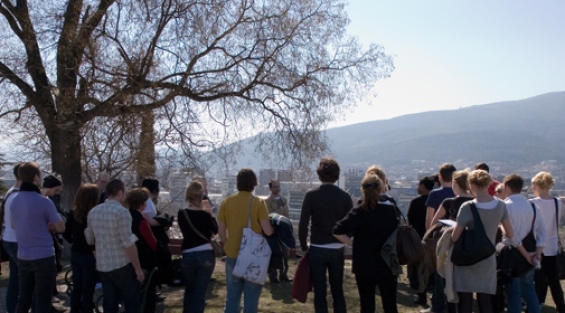 Excursion during field course in Skopje, Macedonia.
Field courses
Field courses often contain both excursions and fieldwork. More extensive field courses sometimes also include other field activities, such as lectures, study visits and presentations. Field courses are often 5 to 10 days, sometimes longer, sometimes shorter. Travel to field course areas within Sweden is usually made by coach or train and to destinations abroad by coach or air.
Field courses are part of the first cycle course Human Geography II, 30 credits, Rural and Urban Landscape, History and Heritage, 30 credits, Urban and Regional Planning II, 30 credits, and Urban Planning and European Metropolitan Cities, 7.5 credits (within Urban and Regional Planning III, 30 credits), and the second cycle courses Field Project in Urban and Regional Planning, 7.5 credits, and Water – Resource Management and Problem Solving, Focus Greece, 7.5 credits. The courses are part of study programmes and can in some cases also be studied as separate courses.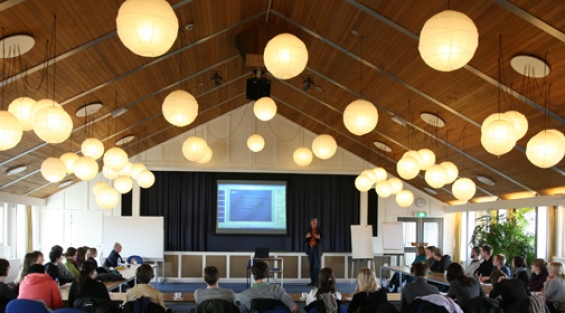 Presentation during field course in Groningen, the Netherlands.
Other field activities
Field studies may well be minor components of a course in which the student independently or in a team conducts a course task, such as observation, mapping or interview.
Last updated: October 12, 2018
Page editor: Anders Rickegård
Source: Department of Human Geography