Autumn Semester 2022
Welcome (back) to the Stockholm University Department of Human Geography!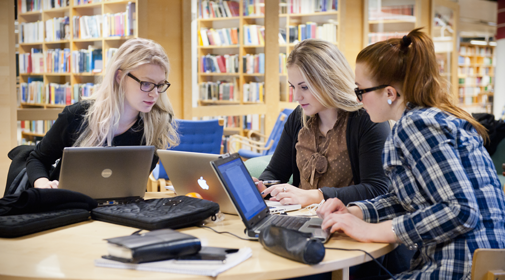 Admission decision
All applicants are informed about the admission via antagning.se (universityadmissions.se in English). For further details please go to Admission.
Registration
When you are admitted and you have conformed your interest in the course or programme you are welcome to registration. The registration is compulsory and is usually made online or at the Department Students Office in accordance with the instruction in the admission decision. For further details please go to Registration and Autumn Semester 2022.
Semester start and course information
Information on obligatory course introduction is available via Autumn Semester 2022. On the same course page there are general course information, reading list and timetable. The schedule is published about a month before the course start and can also be found in the schedule viewing system TimeEdit.
Find us
The Department of Human Geography is located in the Geo-Sciences Building (Geovetenskapens hus in Swedish) in the northern part of the Stockholm University main campus at Frescati in Stockholm. Travel facts can be found via Find us.
Students Office and academic counselling
Do you have questions about the new semester you are welcome to contact the Department Students Office or the Department Study Counsellor.
Last updated: July 1, 2022
Page editor: Anders Rickegård
Source: Department of Human Geography