Master's Programme in Urban and Regional Planning, 120 HECs
Would you like to take part in shaping the society of tomorrow? The Master's Programme in Urban and Regional Planning (MURP) provides students with in-depth knowledge on urban and regional planning in an international perspective. It enables students to develop critical insights into planning theories, cultures and practices, apply social science methods, and to understand the varying institutional and spatial contexts in cities and regions.
Urban and regional planning is constantly challenged by the transformation of society as well as by changes in our knowledge about and understanding of the world. This means that the values and applications of planning have to be continuously critically assessed and evaluated.
This multidisciplinary programme is designed for students who wish to deepen their knowledge of the terms and conditions of planning in Sweden and internationally. It is intended both for those who have a recent undergraduate degree and those who have some working experience and would like to get new impulses and insights.
The programme is linked to the research profiles the Stockholm Urban and Regional Research Environment (SURE), and Population Geography, Migration and GIS.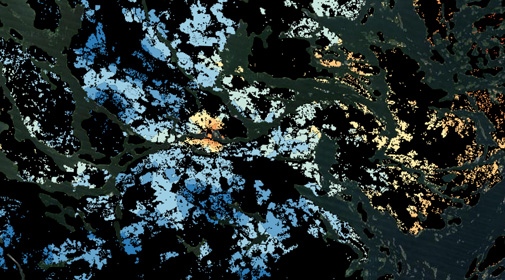 Why choose the Master's Programme in Urban and Regional Planning at Stockholm University?
High quality programme in close connection to front line research and to society.

Programme preparing for professional careers as well as for studies at the doctoral level.

Programme includes different course formats (e.g. field courses, lectures given by practitioners, group and single work, in-depth discussion of literature etc.).

Programme encounters with a truly international perspective on planning work across Europe and beyond.

The fast growing city-region Stockholm offers a multi-faceted laboratory of current planning practice and a wide-range of different planning projects.

High ranked, healthy founded and well operated university.

Good campus facilities including libraries, GIS laboratories and places for team work and individual studies.

Campus situated in the green, safe and beautiful City of Stockholm, the capital of Sweden.

Informal atmosphere between students and faculty.
Content
The MURP involve the acquisition of specialist knowledge, competence and skills in relation to the first cycle (bachelor), and in addition to the requirements for the first cycle the programme:
further develop the ability of students to integrate and make autonomous use of their knowledge,

develop the students' ability to deal with complex phenomena, issues and situations, and
develop the students' potential for professional activities that demand considerable autonomy, or for research and development work.
Core courses:
In addition to the totally 60 credits of specified mandatory courses there are 45 credits of optional courses specialised in urban and regional planning, and 15 credits of completely optional courses.
In the student study plan individual preferences can be met by optional courses in the Department of Human Geography or other Stockholm University departments. One semester can be spent at one of our partner universities abroad.
Degree and career options
The two year Master of Science with a main field of study in Urban and Regional Planning will provide students with qualifications which will give an obvious entry point for careers in process management and qualified analytical, development and administrative work in planning at local, regional, national and international level.
Typical jobs are investigator, planning officer and project manager. Examples of other titles are city planner, consultant, desk officer, development engineer, environmental planner, heritage officer, land use specialist, planning analyst, planning director, policy advisor, process manager, regional planner, research fellow, senior planner and transportation planner.
The degree offers an excellent grounding for students wishing to pursue a Doctorate.
Application procedure
You apply at universityadmissions.se or antagning.se. Application deadline is in mid-January (residence outside of the EU and EEA) or mid-April (residence within the EU and EEA) with course start in the Autumn Semester (late August or early September). For details please go to application.
EU, EEA and Swiss citizens are not required to pay tuition fees. The are scholarships for especially qualified students coming from countries outside of the EU, the EEA and Switzerland and scholarships targeting highly-qualified students from specific countries.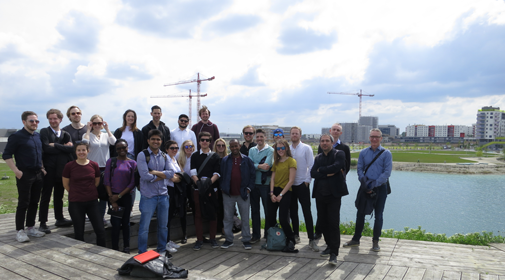 Basic facts
| | |
| --- | --- |
| Programme Director | Associate Professor Peter Schmitt |
| Name in English | Master's Programme in Urban and Regional Planning |
| Name in Swedish | Masterprogram i samhällsplanering |
| Abbreviation | MURP |
| Programme code | SMAMO |
| Main field of study | Urban and Regional Planning |
| Language of instruction | English |
| Credits | 120 higher education credits |
| Pace percentage | 100%, i.e. full-time |
| Delivery mode | On campus |
| Study period | Two academic years |
| Course start | Autumn Semester, starting in late August or early September |
| Number of students | 20 (accepted yearly; approximately) |
| Entrance requirements | Bachelor degree incl. at least 90 HECs in human geography, geography, urban and regional planning, statistics, economics, sociology, political science, economic history, archaeology, global development, earth science, environmental management, tourism or from other university education relevant for planning, and English B (from the Swedish upper secondary education or equal). |
| Selection | The selection is done by merit rating on grades of your previous courses and grade of bachelor thesis. See application for this programme for details. |
| Application | See application for this programme and the University course catalogue. |

Contact
If you have questions or need more information on the application procedure, programme content or practical details concerning your studies at Stockholm University, please do not hesitate to contact Study Counsellor Veronica Hohl.
Last updated: December 17, 2020
Page editor: Anders Rickegård
Source: Department of Human Geography